Researchers from Southern Sierra Critical Zone Observatory come from many different backgrounds and work in a variety of disciplines. They all have their own story to tell. Take a look at November's researcher spotlight Morgan Barnes, Ph.D student at University of California, Merced, and learn about her work in the field of critical zone science!
Q&A between Morgan Barnes and Madeline Castro
What is your field of interest/research? How did you become interested in this topic?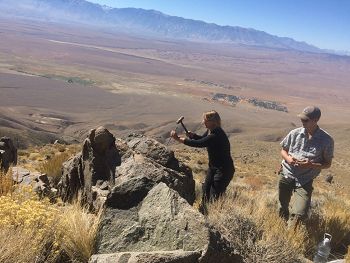 I research soil nutrient biogeochemistry with a focus on phosphorus cycling. I first became interested in soil science during my undergraduate at the University of Kentucky when I joined the soil judging team. We traveled around the Southeastern US to dig huge holes and characterize a variety of physical properties of the soil. I was fascinated by the hands-on experience of learning what factors contribute to soil formation and how alterations to these impact the texture, structure, and color of the soil. My current research on phosphorus biogeochemistry blends the principles of soil formation with ecology and nutrient cycling to better understand the implications of a changing climate on natural ecosystems.
What CZOs have you conducted research at? What kinds of research did you do there?
My research is conducted in the Southern Sierra Critical Zone Observatory. My primary research project investigates how the amount and chemical speciation of soil phosphorus is altered by changes in temperature and precipitation. In order to understanding the geologic and biologic controls over phosphorus biogeochemistry, I measure phosphorus in the soil, aboveground vegetation, roots, microbial biomass, and dust.
What do you feel is the most exciting part of your research?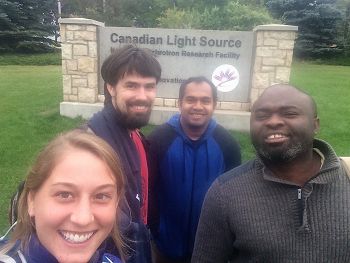 The most exciting part of my research is collaborating with others who also work at the SSCZO. Since we each take different portions of the ecosystem, we can look comprehensively at our datasets to get a better idea of the bigger picture controlling nutrient biogeochemistry. For example, I'm working with Russell Callahan (University of Wyoming) to understand how rock weathers into soil, Kimber Moreland (University of California, Merced) for organic matter dynamics, and Nicholas Dove (University of California, Merced) for microbial community composition and enzyme activity. All of these components work together and are influenced by climate in different ways which ultimately impacts what nutrients are available for microbial and vegetation to utilize.
Why is your field of study important?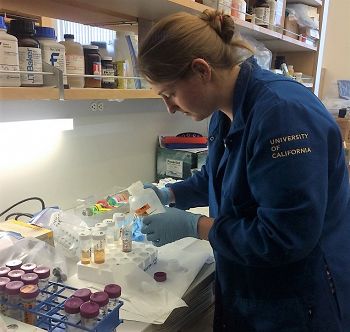 It is important to understand nutrient biogeochemistry, and specifically phosphorus, to better predict if terrestrial ecosystems will serve as a net carbon source or sink. Plants will sequester carbon from the atmosphere (by accumulating biomass) if there are enough resources. Phosphorus has been predicted to be the primary limiting nutrient to terrestrial ecosystems, however we know very little about the chemical composition of P and the subsequent availability. My research will help to fill this important knowledge gap.
What you are most proud of in your research and/or academic/career experiences?
I am the most proud of being able to mentor the undergraduate students that have worked in our lab. I've had some fantastic mentors that helped shape my career path and now I am able to provide that support to others. Finding answers to questions about the environment is fun and exciting, but teaching others about my research and seeing them get engaged, helping to shape their current study plan, and even guiding them on their career path is by far the most rewarding part for me.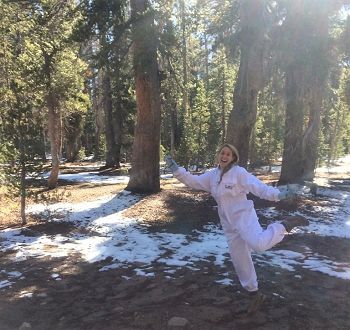 What is your favorite part of the Critical Zone (soil, water, rock, etc.) and why?
Soil!!!! Soil is the foundation that supports life as we know it- agriculture, infrastructure, filters water, etc. It is the layer of the earth at the intersection of geologic and biologic processes and I am constantly in awe over how much is happening just below out feet.