Critical zone science unites researchers from several disciplines and institutions. Our interdisciplinary research pairs biogeochemists with hydrologists, and ecologists with geophysicists.
Meeting the goals of Critical Zone science requires researchers with deep disciplinary knowledge as well as collaboration and integration across multiple disciplines.
Discipl​inary - Specialists are vital members of our teams since progress in Critical Zone Science requires deep knowledge of many portions of the combined physical, chemical, and biological system.
Multidisciplinary - Close cooperation between specialists, each employing their own approach, helps to better understand interconnected Critical Zone processes.
Interdisciplinary - Concerted integration across disciplinary boundaries has been invaluable for solving questions that require a holistic approach.
An interdisciplinary approach across an array of sciences, especially in the broad fields of geological and biological sciences, is applied to better understand the complex interconnection of Critical Zone processes. Examples include pedology, hydrology, geomorphology, geophysics, ecology, and biogeochemistry.
Close collaboration between Critical Zone Observatories has also facilitated the development of infrastructure and protocols that allow measurements to be directly compared across CZOs. See our datasets for a collection of currently available measurements.
---
Research groups from several institutions are involved at the Southern Sierra Critical Zone Observatory, including:

Mountain Hydrology Research Group, UC Merced
Critical Zone Lab, U. Wyoming
Intelligent Infrastructure Lab, UC Berkeley
Ecohydrology Research Lab, UC Santa Barbara
Vadose Zone Hydrology Lab, UC Davis
Ecosystem Ecology Lab, UC Irvine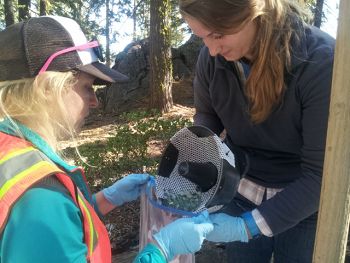 Soil Biogeochemistry Lab, UC Merced
Kings River Experimental Watersheds Program, Pacific Southwest Research Station, USFS
Ecosystem Ecology Lab, UC Merced
California Soil Resource Lab, UC Davis
Environmental Systems Research Group, UC Merced
Note that this is not a comprehensive list.
---
Below are downloadable summaries of select multi-disciplinary activities and findings.

Vegetation‐Water‐Regolith Interactions: pdf
Outreach to CaliforniaWater Providers: pdf
Structure and Formation of Regolith: pdf
Advances in Measurement Design: pdf