Southern Sierra Critical Zone Observatory
The Southern Sierra CZO is a community platform for research on critical-zone processes across the rain-snow transition in the mixed-conifer forest of the Southern Sierra Nevada. While this elevation range has characteristically rapid seasonal changes, going from snow cover to wet soil to dry soil over a 1-2 month period, climate warming will shift this transition period earlier or eliminate it entirely at the current transitional elevation.
The characteristic spatial differences along gradients offer the opportunity to substitute space for time, making the SSCZO an excellent natural laboratory for studying how critical zone processes respond to perturbations, and particularly how the water cycle drives critical zone processes.
A team of scientists from multiple institutions are carrying out research at the SSCZO, which is located along the western slope of the Sierra Nevada. It overlaps with the Kings River Experimental Watershed (KREW), a U.S. Forest Service watershed-level, integrated ecosystem project for long-term research in headwater catchments in the Sierra National Forest.

---
Photos available on the digital library
Photos of equipment, activites and installations at the Southern Sierra CZO are available to download for free at our digital library. Please cite the Southern Sierra Critical Zone Observatory whe using these photos.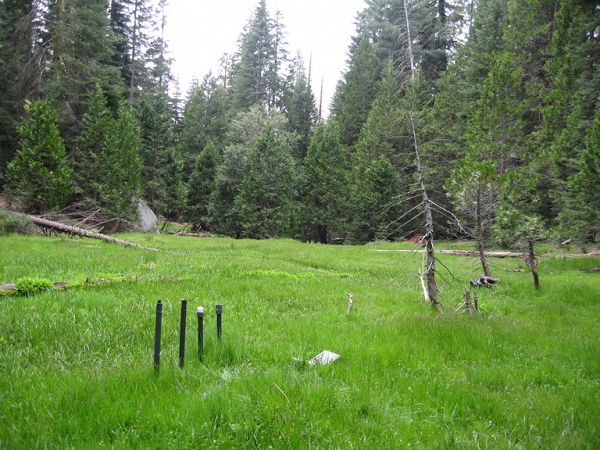 ---