Abstract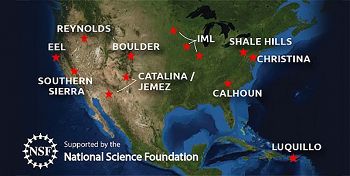 CZO Network Attributes Table (PDF)
This table displays CZO site characteristics for 9 active CZO sites and 1 past CZO site. Characteristics have been generalized at each site for the purposes of this table.

CZO site characteristics* included in this table:
CZO name
Generalized location
Latitude and Longitude (decimal degrees)
Area covered (km2)
Elevation range (m)
Mean Annual Precipitation (MAP) (mm/yr)
Mean Annual Temperature (MAT) (ºC)
Geology
Soils
Land cover
Climate
Surface water features
Erosion Rate (m/MY)
Citation
CZO Network (2018): CZO Network Attributes Table. CZO National Office.