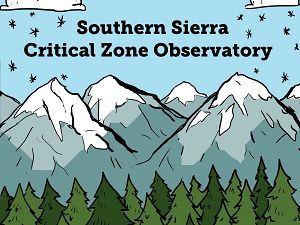 What is the Southern Sierra CZO?
An illustrated introduction to the Southern Sierra Critical Zone Observatory! By Dr. Justin Richardson and Michelle Gilmore Illustrated by Alana...
Justin Richardson
General Disclaimer: Any opinions, findings, conclusions or recommendations presented in the above blog post are only those of the blog author and do not necessarily reflect the views of the U.S. CZO National Program or the National Science Foundation. For official information about NSF, visit www.nsf.gov.