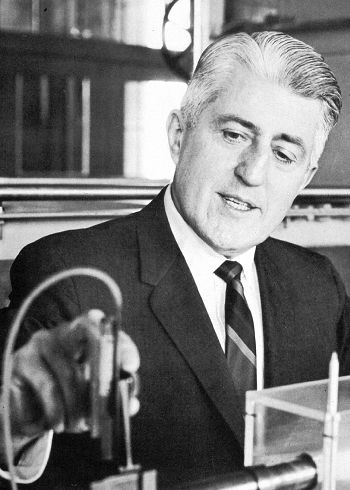 Hunter Rouse, an iconic figure in the history of hydraulic engineering, served as director of the Iowa Institute for Hydraulic Research (now IIHR—Hydroscience & Engineering) from 1944–66.
IML-CZO Co-Director Thanos Papanicolaou recently received the Hunter Rouse Hydraulic Engineering Award for his outstanding research and leadership in sediment transport dynamics and carbon sequestration, from the scale of a turbulent eddy to the scale of an entire watershed. Papanicolaou is professor and Goodrich Chair of Excellence at the University of Tennessee-Knoxville's Department of Civil and Environmental Engineering. His research focuses on sediments and soil and their interactions with flow and precipitation. His contributions to hydraulics and waterways engineering encompass a wide spectrum of topics extending from the study of microscale fundamental mechanisms of fluid mechanics and sediment transport to macroscale problems of sediment-water interaction at the watershed scale.
Papanicolaou is currently chair of the ASCI/EWRI Hydraulics and Waterways Council, as well as a member of ASCE's Sedimentation Committee. He also serves as the chief editor for ASCE's Journal of Hydraulic Engineering and as an associate editor for both Water Resources Research and the International Journal of Sediment Research. He has also served as a consultant to the Bonneville Power Administration, the Environmental Protection Agency (Hudson River Study), and the United States Army Corps of Engineers–Engineer Research and Development Center.