Abstract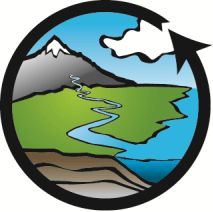 When high school students slip their feet into waders and step into a cold Pennsylvania stream to retrieve a data sensor, their learning leaps out of the textbook and beyond the classroom. Data-driven, place-based education connects students to real-world issues in their local communities through experiential learning that actively engages them with authentic scientific data. In the field, students learn to quantify their observations as they use standard instruments to collect data first-hand. As they share data and interact with researchers, they expand their knowledge, following the practice of scientists who collaborate with each other to understand complex systems.
The TeenShale Network is a multi-year project that focuses on two primary objectives: first, to monitor the quality of water in the Black Moshannon Creek in central Pennsylvania, located in close proximity to active hydraulic fracturing sites, and second, to engage students in authentic field research in collaboration with experts.
This study seeks to understand the perceived impact of outdoor classroom projects by asking "How does working with authentic data in place-based scientific inquiry affect student perception about their role in scientific research?" Research indicates that data-driven, place-based learning builds enthusiasm for scientific endeavors as it equips students to join the conversation about local environmental issues. In the process, they become more active citizens, better stewards of the natural world, and perhaps even scientists themselves.
Citation
Williams Jennifer Z., Sharon Dykhoff, Liza Brazil, Jon Pollak, Eugene Ruocchio, Yvonne Pickering, and Susan L. Brantley (2016): TeenShale Network: Combining Hands-on Field Experience with Data-Driven Hydrology Education Tools. 2016 CUAHSI Biennial, Shepardstown, WV July 24- 27..
This Paper/Book acknowledges NSF CZO grant support.