Abstract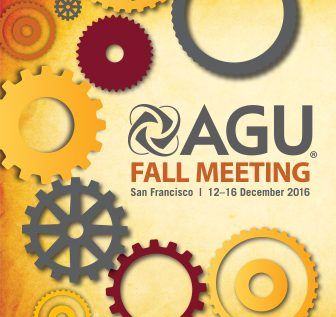 Together, chemical and physical processes transform fresh bedrock into friable weathered material. Even in systems where lithology, tectonic history, and climatic history are all known, it is challenging to predict the depth of weathering because the mechanisms that control the rate of regolith formation are not understood. In the Appalachian Piedmont, where rates of regolith formation and erosion are thought to be in a rough steady state, the depth of weathering varies with lithology. The Piedmont provides a controlled natural environment to isolate the effects of lithology on weathering processes so we can start to understand the mechanisms that initiate and drive weathering. Weathering is deepest over feldspathic rocks (schist/granite) with regolith 20-30m thick and thinnest over mafic and ultramafic rocks (diabase/serpentinite) with regolith <5m thick (Pavich et al., 1989). We are exploring both chemical and physical controls on weathering. For example, when regolith thickness is plotted versus fracture toughness of each lithology, regolith thickness generally increases with decreasing fracture toughness. However, serpentinite, a rheologically weak rock, does not follow this trend with thin soils.
To understand this observation, physical weathering parameters (porosity, connectivity, and surface area) were evaluated using neutron scattering on Piedmont rocks at different degrees of weathering. Samples of both weathered diabase and serpentinite are dominated by small pores (<0.1micron), whereas pores in schist are characteristically larger (1-10microns). As serpentinite weathers, porosity is created by serpentinization reactions and lost from collapse during weathering. Serpentinite consists of easily weathered hydrous minerals with little quartz. Comparatively, rocks with more quartz (e.g. schist) have a supportive skeleton as the rock weathers. This quartz skeleton could prevent the collapse of pores and result in isovolumetric weathering. Non-isovolumetric weathering limits infiltration of reactive fluids deeper into the rock, minimizing regolith formation in serpentinite due to its lack of a quartz skeleton. Given this, fracture toughness may be an important parameter to consider in terms of predicting regolith thickness.
Citation
Marcon, V., Gu, X., Fisher, B., and Brantley, S.L. (2016): Evaluating the effect of lithology on porosity development in ridgetops in the Appalachian Piedmont. 2016 Fall Meeting, American Geophysical Union, San Francisco, CA, 12-16 Dec..
This Paper/Book acknowledges NSF CZO grant support.