Abstract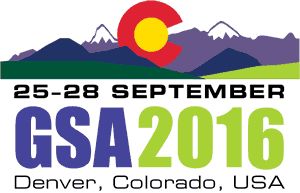 The Critical Zone (CZ) extends from the bottom of the water table to the tops of vegetation. Soil is at the heart of the CZ. Nine NSF-funded Critical Zone Observatories (CZOs) engage interdisciplinary teams of scientists in the integrated study of the CZ.
Virtual Fieldwork Experiences (VFEs) that are multi-media representations of actual field sites. The driving question for VFEs, "Why does this place look the way it does?" invites interdisciplinary exploration of the environment and the approach is well suited to satisfying expectations of the Next Generation Science Standards.
The Shales Hills CZO VFE was created through an NSF-funded Research Experience for Teachers program and builds upon a decade of experience in the use of VFEs. Our work with VFEs originally intended to create virtual representations of actual environments that modeled many aspects of actual fieldwork, including the the ability to choose one's own direction in the field. Technologies like Google Earth and Prezi share the ability of going from broad views to looking at objects or areas of interest of one's choosing, whether in photographs, satellite imagery, or maps - including concept maps.
The open-ended nature has benefits and drawbacks. Benefits include the ability to attend to particular areas of interest for either teacher or student. The software is also free, aligning with goals to make the work done in VFE development replicable at low cost. Drawbacks include difficulties of using open-ended activities within the structure of academic classes. VFEs have come to be seen as models intentionally designed for emulation. Teachers and students can adapt these approaches to create VFEs exploring the CZ where they live, document their findings and share findings with others. This approach gives VFEs a DIY, rough-around-the-edges feel, and is reflective of teachers and students, rather than media professionals and scientists, creating these resources.
Bringing VFEs to CZ science strengthens connections to the NGSS in the interdisciplinary and technology rich nature of the study of the CZ. This digital poster will use the Shale Hills VFE as a vehicle for highlighting resources for VFE development and use, for discussing and exploring the CZ both at Shale Hills and outside your classroom door.
Citation
Duggan-Haas, D., Smith, L., White, T., Ross, R.M., and Derry, L.A. (2016): The Shale Hills Critical Zone Observatory Virtual Fieldwork Experience: Using Virtual Fieldwork to Catalyze Actual Field Work in K-16 Classes (Invited). 2016 Geological Society of America Fall Meeting, Denver, CO, 25-28 September.
This Paper/Book acknowledges NSF CZO grant support.